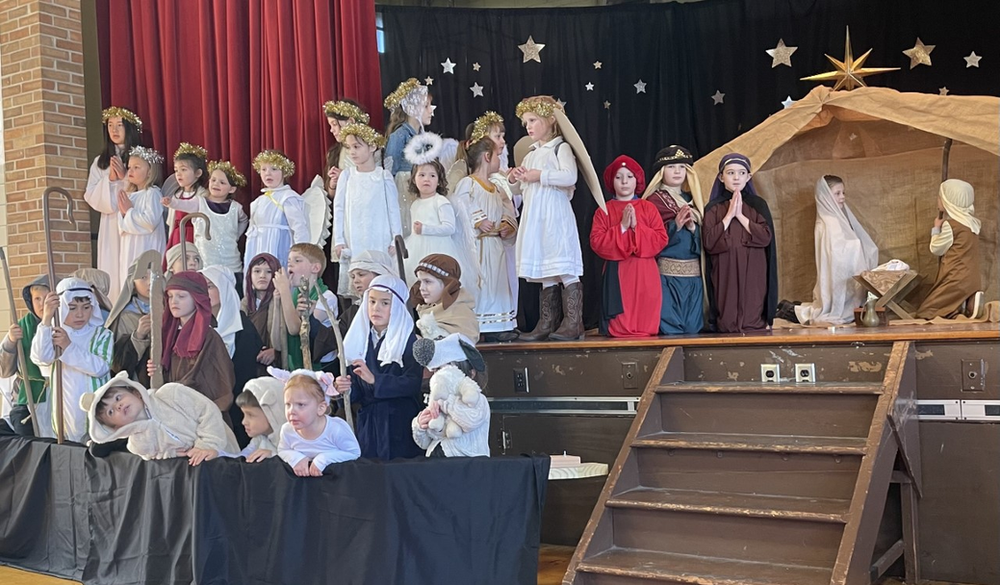 We will be holding our annual Christmas Party and Nativity Play on Sunday, January 1, following a solemn Mass at 1:00 pm (rather than the usual 10:00 am). We will begin with the play and sing carols afterwards into the early evening. Please bring your favorite hors-d'oeuvres and Christmas dessert (and your singing voice) to be shared with all.
Due to concerns about severe Nebraska weather this week, we will not have Adoration in the morning from 8:00 am to 12:00 noon.
We will be singing the Office of Prime following the 6:45 am Mass on the Vigil of Christmas, this Saturday. The office contains the solemn announcement for the birth of Christ. Please join us just after the Mass and prior to the decorating of the church for Christmas.