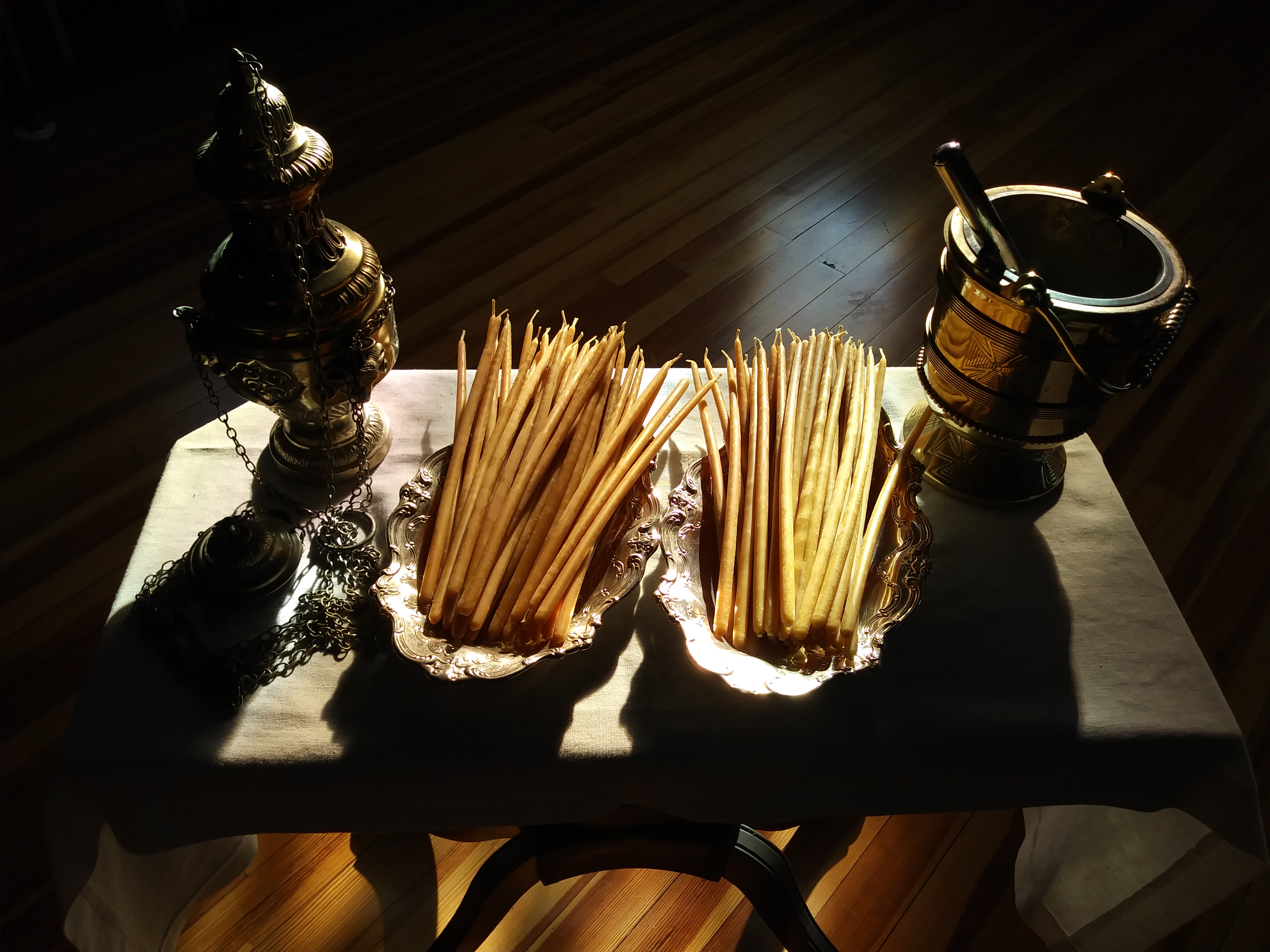 For the Feast of the Purification on February 2 please note the following:
Beeswax candles either to take home for personal use or to be donated for Adoration of the Blessed Sacrament during the 40 Hours Devotion later in the month can be purchased at the bookstore this coming Sunday, January 29.
All candles that you wish to have blessed that evening should be placed at any time in advance of the 6:00 pm ceremony near the baptismal font in the church.
We will clean up all of the Christmas decorations directly following the Mass. We will need many volunteers in order to due it in a timely manner as there will be lots of pine needles to pick up and many heavy objects to move at the creche.
Since Candlemas marks the end of Christmastide, we will be switching to a new Marian hymn, the Ave Regina Coelorum. This hymn has been printed on a holy card which can be picked up this Sunday, or can be downloaded here in a larger format.