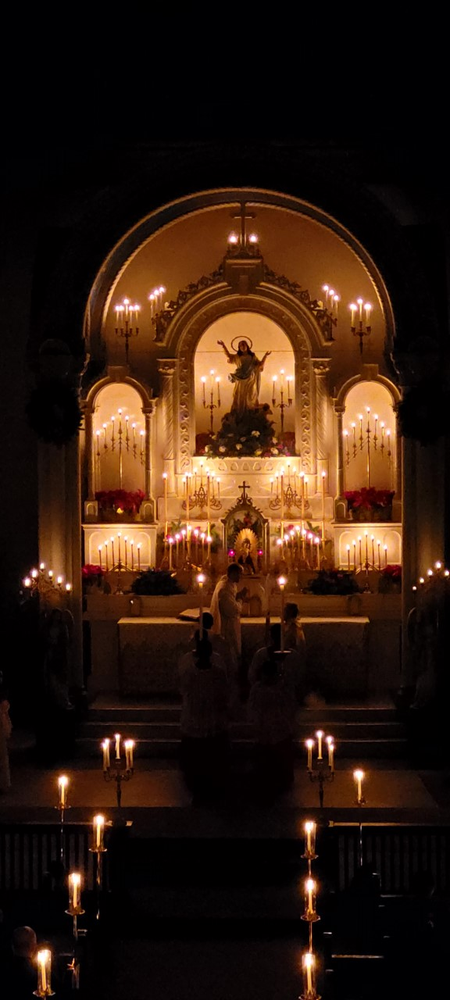 Youth Group this Friday will entirely consist of assisting with the practice for the Christmas Play. Thus, it will only go from 6:45pm-8:15pm.
Because of the Christmas Play practice, we will not have catechism this Friday.
On Saturday, December 31 we will have Holy Hour to close out the secular calendar from 11:00 pm to midnight. The first Mass of January 1 will then begin at midnight.
We will have a usual Sunday schedule on January 1, but the sung Mass is moved to 1:00 pm followed by the Christmas Play and Party. The 10:00 Mass this Sunday will be a low Mass.
The sign-up for Epiphany house blessings has been closed.